The Humpback Rocks hike is a popular trek for many Virginians and others driving through. It makes for a great start to your Saturday. And because of its length, you can even explore the area a bit more before heading home. I've broken everything down below. Check it out!
Humpback Rocks – A Treasure On The Parkway
Although the hike is only 1 mile up it can be pretty dang intense. But the views make it well worth it. Especially during sunrise.
However, you won't be the only person experiencing said views. It can be a pretty busy hike during warmer months. If you get there after 10 am, you will very likely have an issue parking.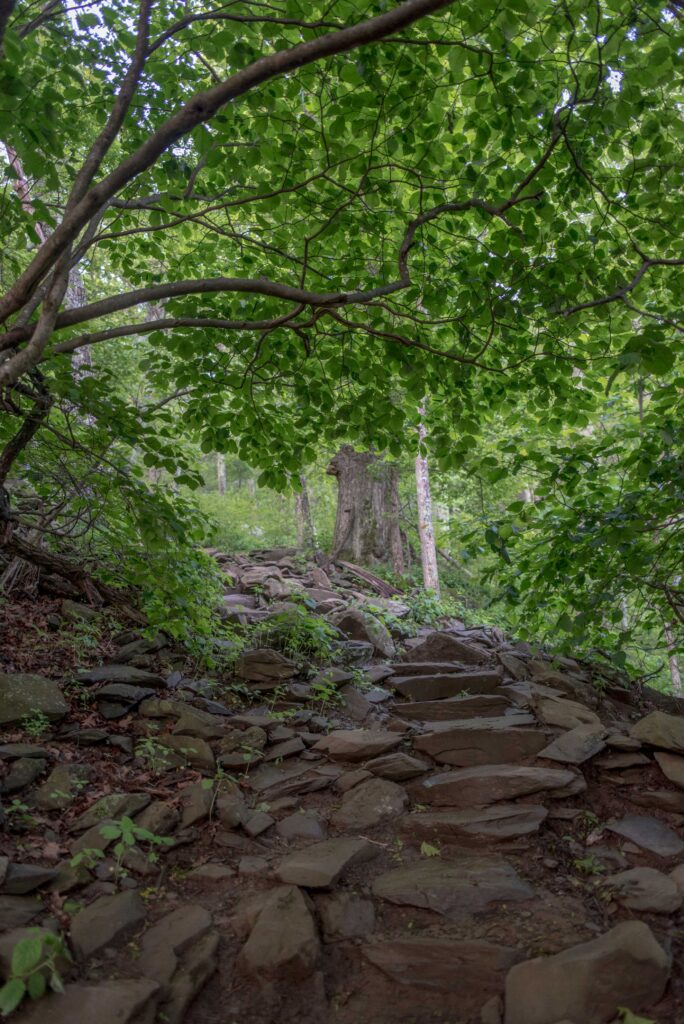 The hike itself starts with a steep climb right out of the gate. Before going into switchbacks with varied terrain. Watch your footing during the colder months, there's a tough wet rocky section that can get pretty icy. It's not impassable, you just have to be sure and take it slow.
Where Do You Park For Humpback Rocks?
There's a parking lot at the trailhead. It's a pretty decent-sized lot for a hike. But it still fills up easily on the weekends. Some then park along the road leading to the lot.
But you can also park at the Humpback Rocks Visitor Center and walk over via their walking path, which is about a half-mile round trip. Not too bad.
Can You See The Sunrise From Humpback Rocks?
Most definitely! This will also pretty much guarantee you'll have parking. You will not be the only person in the lot, but it won't be full.
The mountaintop however might be. I've been up there a few times. One time in mid-July, I was the only person up there and caught a beautiful pink-filled sunrise.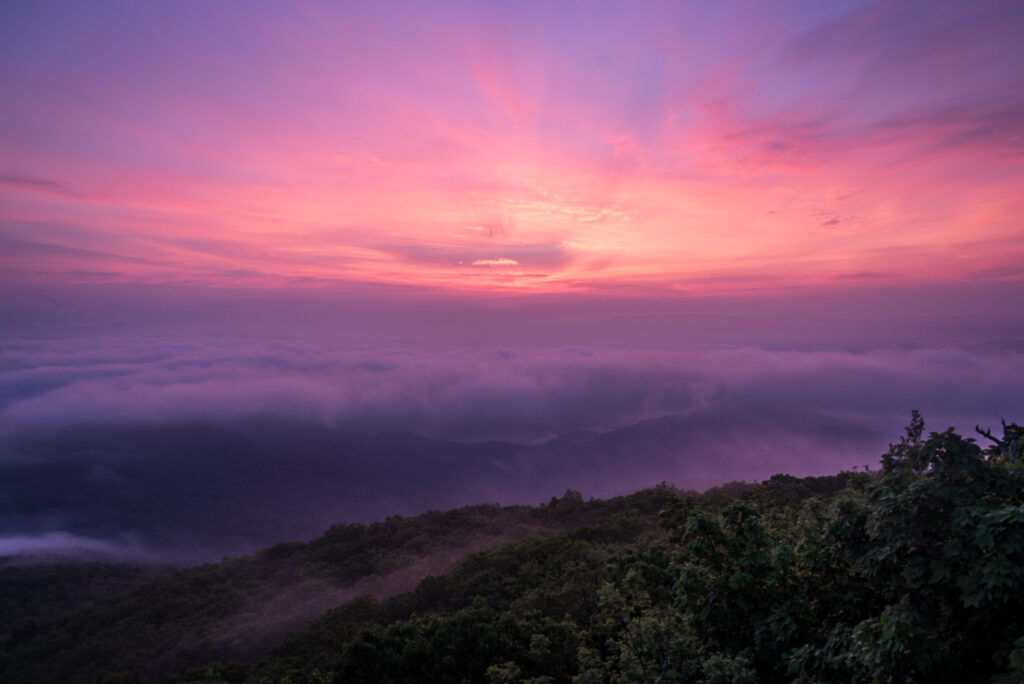 While another time, in October, the rocks were packed and I could not really get a good seated view because of all the people up there. If I really wanted to, I could've stood but it was pretty cold and I was comfy not moving. So I just included the other hikers in my photo.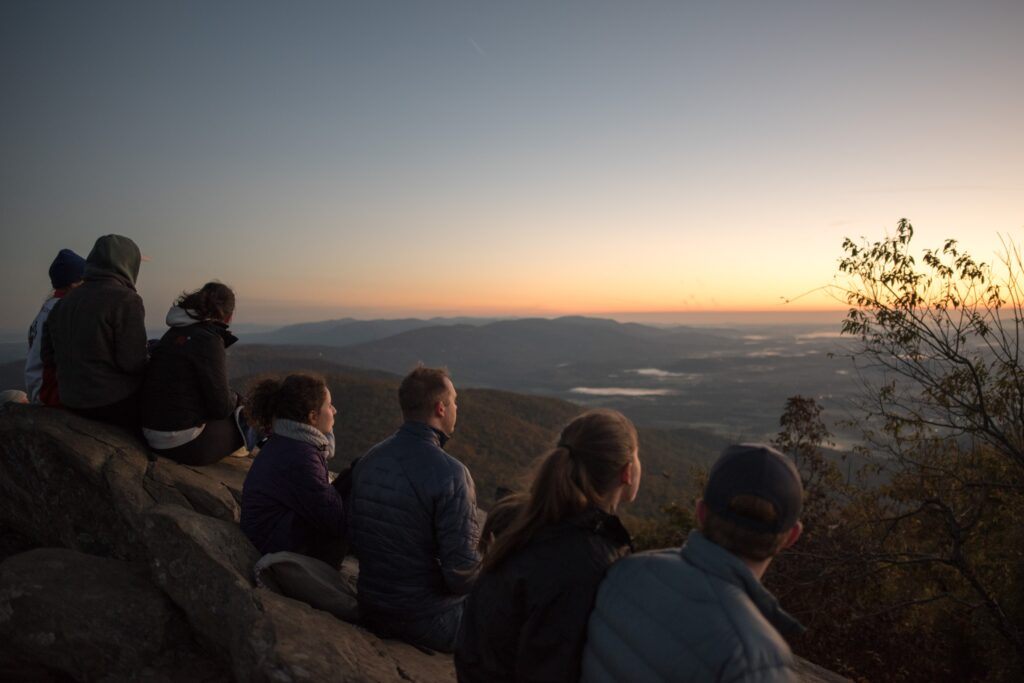 What About The Sunset?
Yes, you can also see the sunset from Humpback Rocks as well. And of course, to no one's surprise. It's also a beautiful view.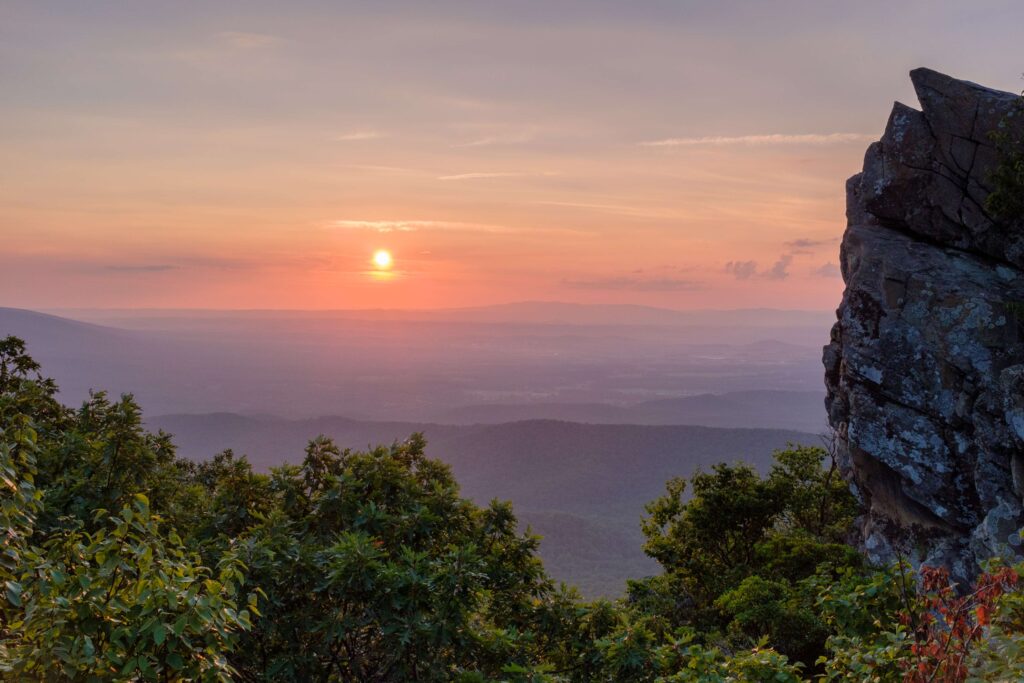 I've been up there once for sunset and captured this image from an outlook a little bit before the top.
Then even got to witness and snap some photos of a couple's engagement. Congrats to them!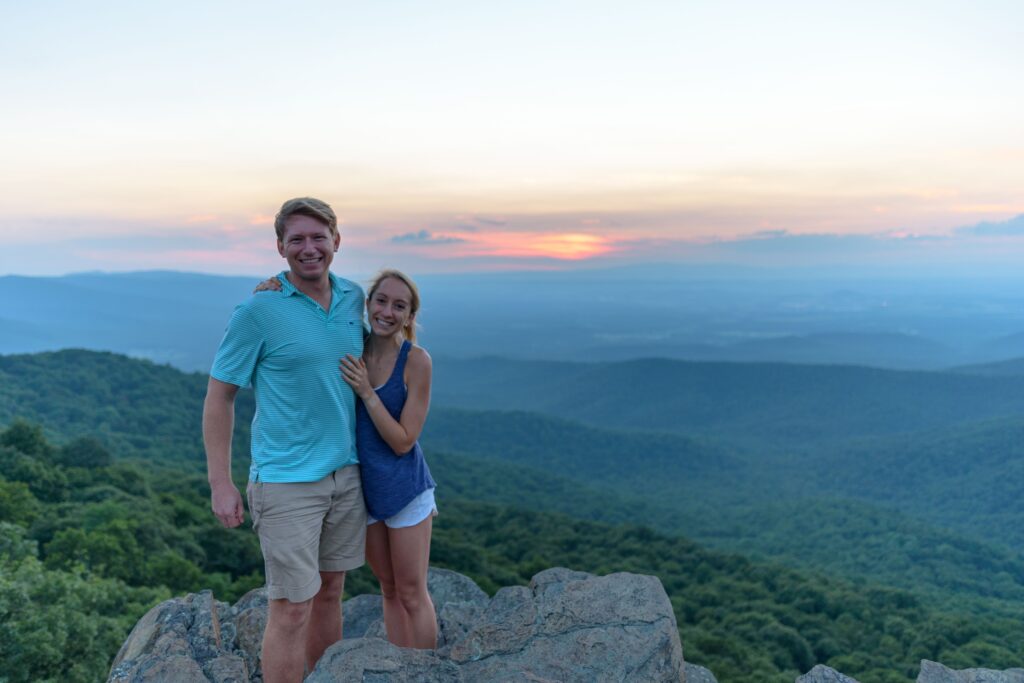 What Else Is There To Do After The Hike?
As intense as the hike is. It really is very short. Especially if you catch a sunrise. You may be back in your car around 9 or 10 am (or earlier).
Raven's Roost
If you want more views and hikes, you can drive further south on the Blue Ridge Parkway. There will be the very photogenic Raven's Roost, which is a beautiful overlook that also has decent parking.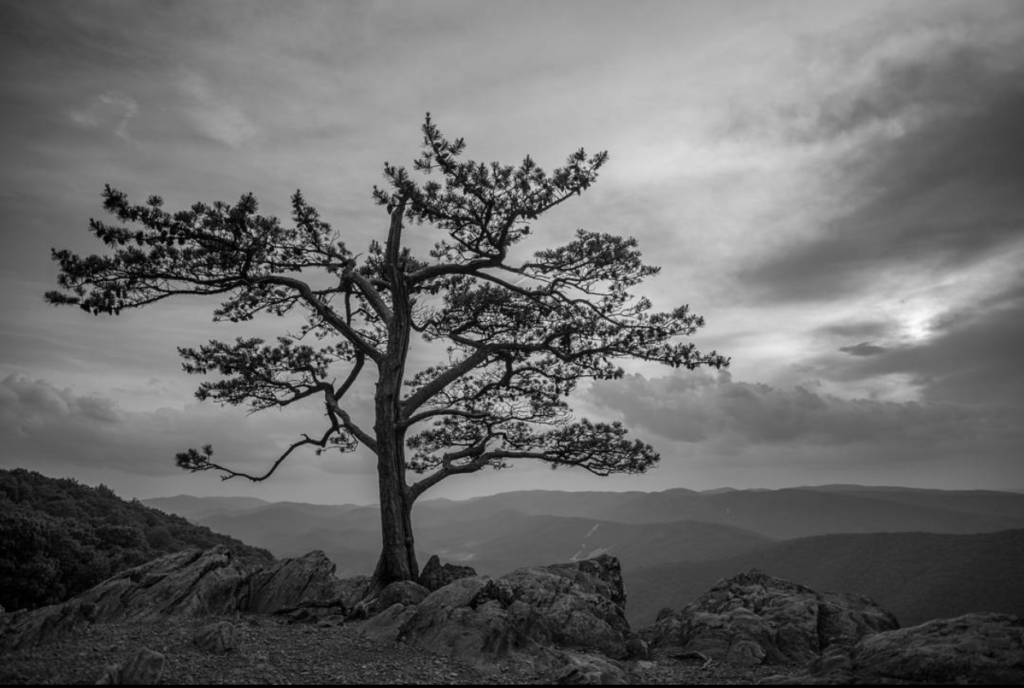 Maybe Another Hike?
After Raven's Roost, you can go to Three Ridges further south on the parkway. The full loop at 14'ish miles might be a bit much for the day. But you can hike up to the first peak around 2.5 miles out, then back. I think the first view is the best of the three anyway. If interested in more details about that specific hike, check out the Hiking Upwards guide to Three Ridges.
Keep Driving
If another hike isn't quite in the cards, still check out Raven's Roost and drive down to Three Ridges like you were about to hike it, but instead, turn left on Rte 664.
You will pass Devils Backbone Basecamp Brewpub on Rte 664. Which would be a great spot to check out for lunch.
Rte 664 also connects you to the previously mentioned Route 151 right after Devil's Backbone. Drive north on 151 for a lovely scenic drive to visit Bold Rock Cidery, Silverback Distillery, Flying Fox Vineyards, Blue Mountain Brewery, and many more.
Crozet, VA
The little town of Crozet is another good spot to visit after hiking on the Blue Ridge Parkway. A stop at Mudhouse Coffee Crozet is pretty much a guarantee every time I'm in the mountains. I like to grab some of their coffee and/or pasties for my drive back to Richmond VA.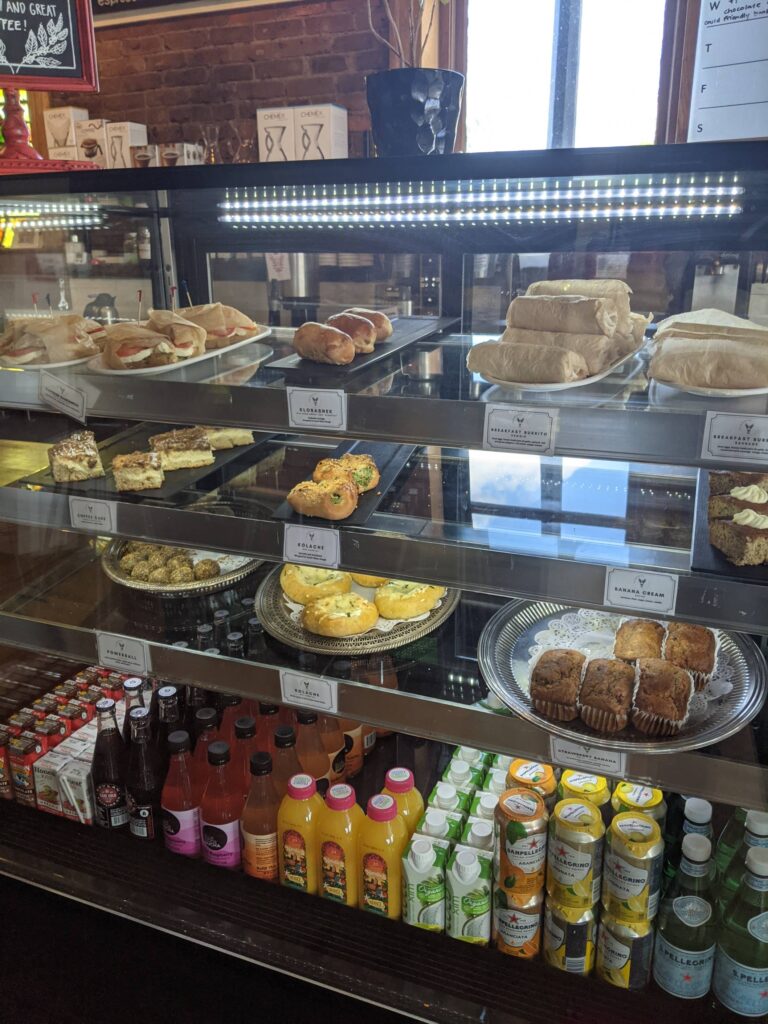 There used to be this little hot dog spot called SAMS HOT DOG STAND with really good chili but looks like they've recently closed. Crozet Pizza would be a good spot to check out if you want something more than pastries.